Welcome to Martinson's Ranch Chocolates.............
Montana Candy, Montana  Chocolates, Montana Made Caramels, Brittle, Dark Chocolate Caramels  and More!!
All the best to you in 2023!
We thank you for sharing our Montana made chocolates, candy and caramel with your family & friends.  We're here for you, and are happy to send orders to friends, loved ones, and yourself. 
We try our hardest at Martinson's to make the best tasting candy made in Montana, and we're here to help in any way we can with mail order, retail and Montana fundraisers.   Remember, we will automatically include a free Cream of the Caramel Candy Bar, with merchandise orders of $49.50 or more, per recipient.  Ship charges are separate.
— All the Best to You & Yours!
— And May All The Sweet Things of Life, Be In Yours —
Sincerely,
Wynn & Joanne
Chocolate Makers In Montana
Having Fun, Making Montana Candy For 38 Years!
.
"Where Old Time Flavor Meets New Time Taste"
Perfect Gift for that Special "Someone" Or for Yourself!!
Our Ranch Chocolates can make a memorable and great gift!
Simply add to your cart, the selection of Ranch Chocolates you'd like. We'll wrap it, beautifully, with kraft colored tissue, a Made-In-Montana label & top it off with festive kraft sizzle pack.
Sure to please. --- Remember to add your message and we'll include it with the gift!!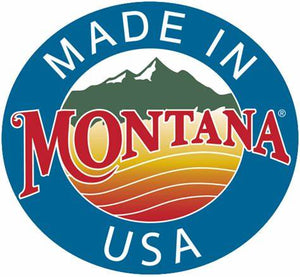 Gifting a Sweet from Montana Is Sure to Be a Hit!!
Any of our Ranch Chocolates would make a sweet impression for your clients, loved ones & all those on your gift list. We'll wrap your selection of our Ranch Chocolates with kraft tissue & a Made-In-Montana label, topping it off with festive sizzle pack. We'll include a gift card along with your personal message!
Order Today!